A day in 2018, I was participating in a bug bounty program, and this target caught my attention: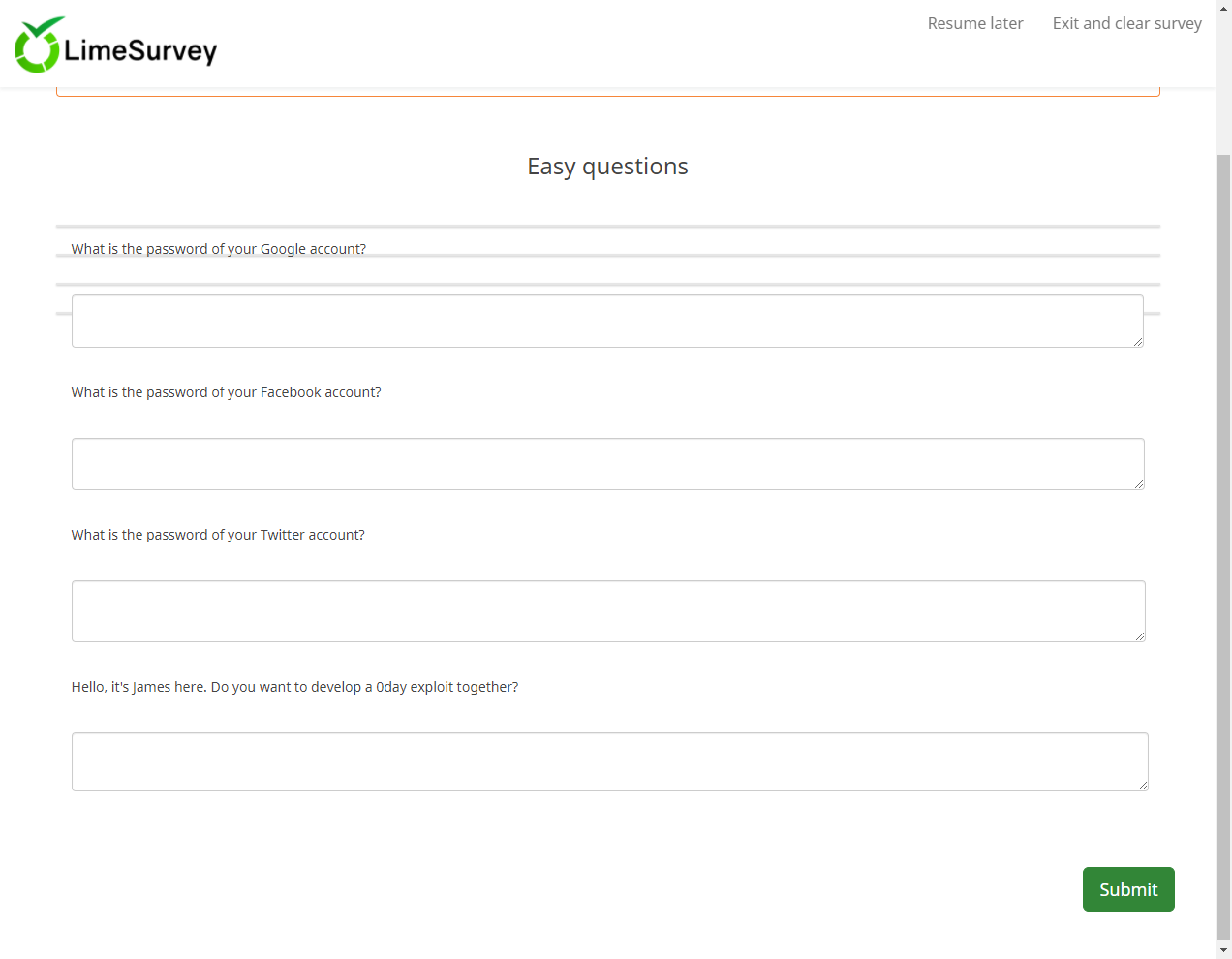 The reason was pretty simple: LimeSurvey is a name I had never heard of before. I thought to myself that for an uncommon software like this, it should take no more than 5 minutes to find a RCE.
With that belief in mind, I quickly grabbed its source code and started auditing, only to realize later that my assumption turned out to be wrong. It took me about 10 minutes, not 5.
Will try harder next time.
Continue reading

"Remote Code Execution – LimeSurvey (CVE-2018-7556)"